consulting
revenue leverage
with profitability

M&A
We maximize the synergies
and connect the opportunities

new market
your company can
expand your sales and
develop new business
PRAKTIKA improves the bottom line financial performance
of all size companies, family groups
or multinationals. Working to create
Economic value in the areas:
Business Consulting – Our focus on the commercial
area to enhance revenues with profitability
New markets – selected representation
or your product to reach new
geographies or new target customers in the Food
Service or Food Processor
Advisory/ M & A – Our intermediation
allows the parties to enhance the value in the
business chain. By building trusted business
relationships Praktika stands out for their synergy
captured with experience and extensive knowledge
of the market.
A área de vendas é a locomotiva da empresa. Na
PRAKTIKA alavancamos receita com rentabilidade.
Avaliamos a proposta de valor do produto relativo
concorrência e provavelmente encontraremos
oportunidade de aumentar a receita, contendo
vazamento de receitas e treinando a equipe
comercial a vender valor.
Como chegar ao cliente? Tem uma forma
melhor?
Avaliamos a melhor maneira de chegar ao cliente,
analisando o ciclo do produto versus canal de
vendas. Surpreenda-se com os achados!
Estas e outras perguntas feitas com respeito a
cultura da empresa e respostas construídas com
colaboradores e executores da transformação.
A inquietude move a empresa. Assim foi quando
sua empresa se lançou no mercado. Chegou a
horar de expandir suas vendas.
Sua empresa pode expandir suas vendas para
outras regiões dentro do Estado, para outras
regiões do Brasil?
Tem um cliente relevante para conquistar?
De forma estruturada, avaliamos:
1. Diagnóstico da situação da proposta de valor
2. Identificação do mercado alvo e quantificação da oportunidade
3. Definição do canal de vendas, cliente e plano de ação
4. Treinamento vencedor
5. Avaliação de resultados
Em muitos casos ganhamos agilidade na implementação
representando sua empresa. Estamos aptos a ser
representantes neste ciclo de expansão para sua
empresa conquistar novos mercados e novos clientes.
Fusão e Aquisição e Alianças – M&A – Advisoring
O mercado brasileiro em rápido desenvolvimento
apresenta inúmeras possibilidades. Como
encontrar uma empresa que tenha sinergia e passe
pelo momento adequado para uma aproximação?
Nossa expertise de décadas no setor agroalimentício,
conectada a nossa diversificada rede de potenciais
investidores permite que estejamos aptos entender
o momento da empresa bem como maximizar as sinergias
e assim aproximamos as melhores oportunidades para
seu negócio de forma ética e confidencial.
Nossa atuação direciona-se pelas etapas:
Construímos business case completo que
engloba mercado atual e potencial, ganhos
tributários, ganhos de receita, sinergias de
custo e operações, capabilidades e "fit" da
equipe e cultura empresarial.
Quantificamos a oportunidade e posicionamento
estratégico (way to play)
Apoiamos a devida diligência
Damos suporte a transição
We are experienced executives, dedicated to driving
business transformation. After decades of
practice in the agro-food sector we understand the
companies need to explore new markets,
geographies and clients as well as building partnerships.
Praktika supports strategic design and the right positioning to
enhance enterprise value.
After listening many companies, we understand that 
project aligned with strategy can transform
business in a short run as well as seeding direction
for the medium and long-term.
Thus, we decided to launch the Praktika Consultoria whose
mission is to enhance the enterprise financial performance.
We make with our customers bigger companies with
people capable of perpetuating and serving the society in a
sustainable manner.
Our differential is to perform by straight,
agile, fluidity and simplicity manner. We built the executive
career with solid results and transformations. We extend this
knowledge, networking and solid
multicultural education background for your company.

Nossa missão é melhorar a performance
financeira da empresa.
Honestidade – Praktikamos a transparência uma
atitude com intenção livre de engano, assim
construímos relacionamentos de confiança mútua
com respeito as pessoas, a sociedade e também
resultados sustentáveis.
Abertura – Somos abertos a ouvir e tratamos
com a devida confidencialidade.
Empreendedorismo – Construímos com
pessoas empresas capazes de perpetuar valor
para a sociedade.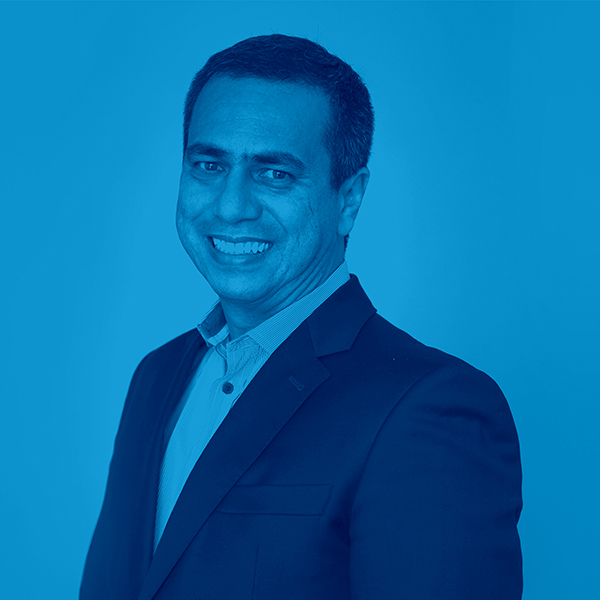 Alberto Torres has 24 years of extensive executive experience in the agro-food market in the B2B (Industrial, Bakery, Food Service) and B2C (retail) sector. He has held a position of Board of Director at Bunge Alimentos and Frigorífico Hans with responsibilities and leadership on P & L / DRE. Graduated in Chemical Engineering, he built the Technical Assistance platform in the Food Service in Bunge and delivered turn-around and M & A initiatives. Experienced practitioner PDCA, Spin Selling and Strategy (Way to Play) methodology.
Douglas Araujo has worked for more than 10 years in the Purchasing / Sourcing and specialized in the sustainable souricing of agricultural commodities, such as Wheat and Vegetable Oils chain. After an MBA at Hult International Business School in Boston-USA he spent more than 8 years in the area of Innovation, Sales and recently worked for Bunge North America in the marketing. He has also worked in Sadia, Pillsbury, Danone and Bunge Brazil.
He leaded transformation projects in areas such as profitability, Greenfield, strategy and pricing. Experienced practitioner in PDCA methodology, Project management, balance score card and strategy (Way to play).